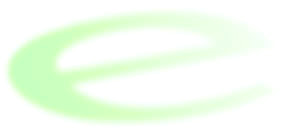 Enterprise for Education develops and distributes sponsored K-12 educational materials on energy and the environment. Since 1978 thousands of budget-challenged teachers and millions of students have received Enterprise's materials at no cost to them, thanks to corporations, government agencies and foundations who purchase our materials and provide them to their communities' school districts. 

Enterprise materials are teaching units that support widely-held curricular goals, not just informative brochures.  With our materials and services, we help our clients increase community awareness of their brand and message.

What We Do:

Design K-12 energy conservation, energy safety, and environmental education programs;

Develop new curriculum-based publications and activity kits to support these programs;

Customize our programs to meet our clients' community relations objectives;

Distribute these materials to requesting educators on behalf of our program sponsors.

Here is how we can help you:

School Education Program Development and Implementation

High Quality Curriculum Based Educational Materials for Students & Teachers

Provide Marketing Channel Reaching Students, Teachers, Families in Your Communities 

Fulfillment of School / Community Outreach Programs

RP1162 Communication Plan Development and Implementation

Market Research: Surveys and Program Design

1-310-394-9864

Copyright 2008, Enterprise For Education